Scope and entry level roles in the control and automation sector.
Automation is a rapidly expanding field and in a developing country like India, there are immense growth opportunities for an individual. An aspect of crucial importance here is that an exposure to operations gives you an edge over others, as it helps you to acquire a holistic picture of the systems involved. The entry level roles do involve getting into installation, commissioning, etc, and these experiences help one come up with efficient and safe designs in automation projects. Typically, entry level roles involve validation of automation and control systems' designs. Gradually, the engineer moves into designing and modelling of the systems
Advance Siemens Certification
PLC : SIEMENS- S7 300.
SCADA : WinCC SCADA.
COMMUNICATION : PROFIBUS Communication Protocol.
Field Instruments : Solenoid Valves, Control Valves, Actuator, Sensors, Transmitters Etc.
VFD : SIEMENS (Variable Frequency Drive).
DCS : PCS 7 ( Distributed Control System).
HMI : SIEMENS (Human Machine Interface).
TIA : TIA Portal (Total Integrated Automation).
Relay Logics : Relay logic Wiring & Design
CPW & D : Control Panel Design & Wiring, MCC Panel (DOL, Star-Delta)
APPLY FOR COURSE
COURSE DETAILS
Instructor(s) : Corporate Trainer
Fast-Track : 15 Days
Normal-Track : 30 Days
Course Name : ASC
CONTACT DETAILS
Batch Starts : Call @ +91 9738171920
Level : Intermediate
Timings (NT) : 3 Hours/Day (Normal Track)
Timings (FT) : 6 Hours/Day (Fast Track)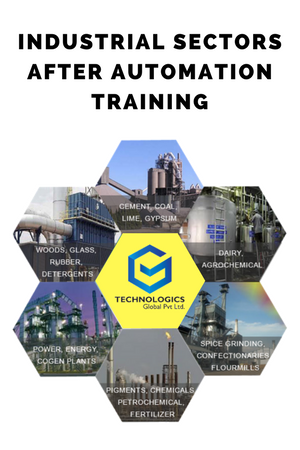 Training Brands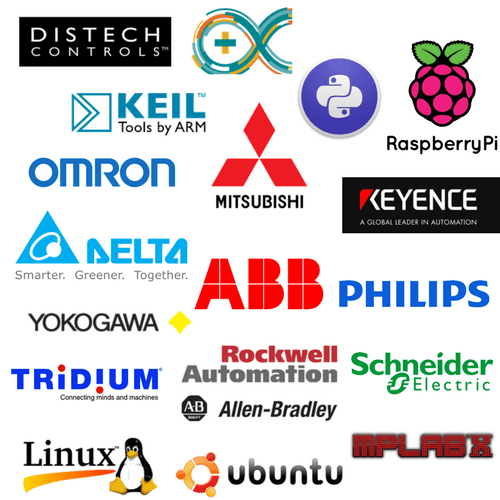 Why Industrial Automation Training ?
Today's highly increasing competitiveness over the industry demands high quality and most consistent products with a competitive price. To address this challenge number of industries considering various new product designs and integrated manufacturing techniques in parallel with the use of automated devices.
Automation takes a step further mechanization that uses a particular machinery mechanism aided human operators for performing a task. Mechanization is the manual operation of a task using powered machinery that depends on human decision making.
One of the remarkable and influential moves for getting the solutions of above mentioned challenge is the industrial automation. Industrial Automation facilitates to increase the product quality, reliability and production rate while reducing production and design cost by adopting new, innovative and integrated technologies and services.
Why To Choose us ??